Yangchuang and Warburg Pincus have joined hands again in the "second venture". In the past, they had an incubation partnership; now, both aspiring to be platform-type enterprises, they are jointly building an industrial micro-cluster.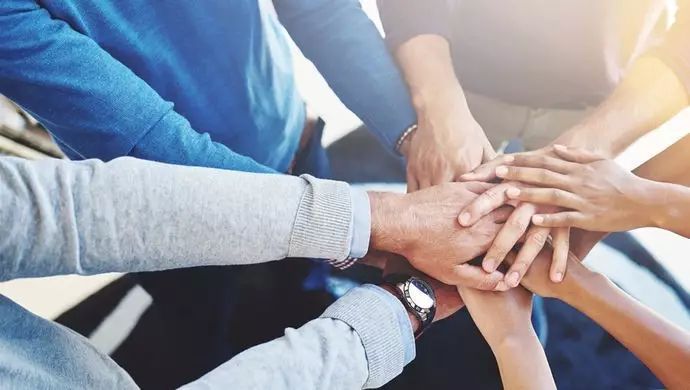 Xie Jihua, General Manager of Shanghai Yangpu Science and Technology Entrepreneurship Center, and Alice Liu, Chairman of Warburg Pincus, feel that they have experienced a "second venture" in the past five years.
In April 2010, Warburg Pincus landed on the Shenzhen Stock Exchange's GEM board, becoming the first domestic multimedia communications company listed on the A-share market. Incubated this listed company in Shanghai Yangpu Science and Technology Venture Center (Yangchuang) is a state-owned incubator, built a "business mentor + venture capital + professional incubation" service system, known as the incubator industry's " Yangpu Model".
To the managers of these two companies, it seemed like a rational choice to follow a set course of development. However, with the advent of the era of technological innovation, Xie Jihua and Liu Yan coincidentally chose the "second venture" development path.
Today, the National Technology Transfer Eastern Center, which Yang Chuang is in charge of establishing, is building a global technology transfer network, and has established network nodes in Boston, USA and London, UK. Warburg Pincus has set up five subsidiaries through the "Internal Talent Entrepreneurship Program". The two companies have also established a crowdfunding space and a technology testing and verification platform to support the growth of entrepreneurial teams.
Laying out technology transfer networks under pressure
From the establishment of more than 6,000 square meters of the old workshop, to the end of 2012, the total assets of 3 billion yuan, serving nearly 1,600 enterprises, Yangchuang's development can be described as rapid. However, Xie Jihua also felt the bottleneck of this state-owned incubator: first, the exit channel of state capital is not smooth, which is not conducive to equity investment in the incubated enterprises; second, the physical space is limited, the lack of liquidity; third, the professional ability is not strong, and there is a gap with China Telecom, Tencent and other industry giants such as the creation space.
How do you break through these three bottlenecks? The term "scientific and technological innovation" has appeared more and more frequently in a series of documents issued by the central government since the 18th CPC National Congress. "If we experienced the era of GDP after reform and opening up, then we will enter the era of science and technology innovation. In order for science and technology innovation to drive economic development, doing technology transfer is the way to go." At a meeting in early 2013, Xie Jihua told his employees this.
In many people in the industry, technology transfer services is difficult to profit, is "hard work, not pleasant work". But Xie Jihua saw the broad prospects of this business, that Shanghai has the unique advantage of a high degree of internationalization, to build a global technology transfer network, and become its hub, so the incubator transformation to do technology transfer, promising.
In April 2015, as a cooperative project between the Ministry of Science and Technology and the Shanghai Municipal Government, the National Technology Transfer Eastern Center was inaugurated in Shanghai. The Eastern Center is committed to being a "fourth-party platform" that provides a full chain of services including technology transaction, technology finance and industry incubation by gathering and supporting "third-party platforms" such as technology transfer service providers, and connecting the transformation of technology achievements among universities, R&D institutions and enterprises. channel. Yangchuang has also set up technology transfer network nodes overseas with the support of the Municipal Science and Technology Commission and Zhangjiang Hi-Tech Zone Management Committee, and has already built the Shanghai Zhangjiang Boston Enterprise Park in Boston, established the Shanghai Innovation Center (London), and set up branches in Toronto, Canada and Singapore.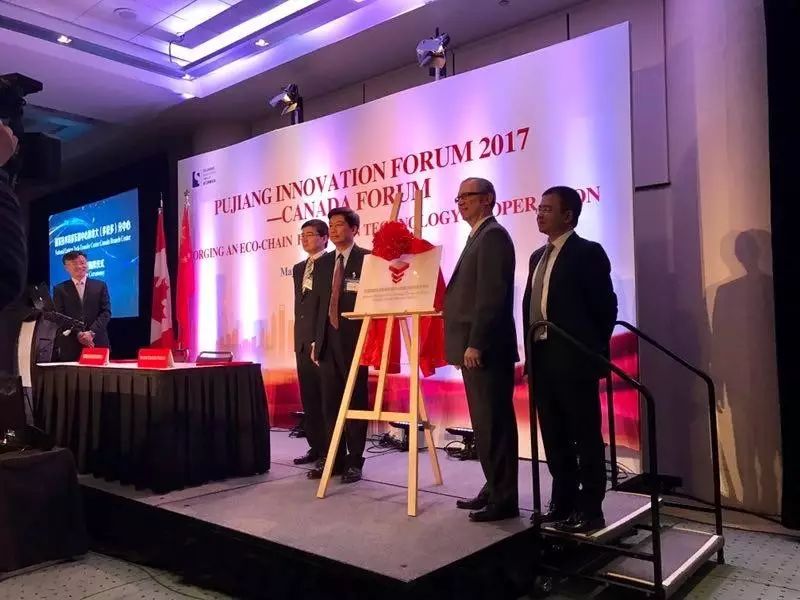 Toronto Branch of National Technology Transfer Eastern Centre Unveiled
"In the last few years, we have invested $1.5 billion in technology transfer. As a decision maker, I am under great pressure." Xie Jihua said frankly, but he believes that this "second venture" road direction of the right choice.
Encourage employee entrepreneurship to expand industry applications
Like Xie Jihua, Alice Liu also felt the pressure after she chose to start her second business.
In 2003, this retired professorial senior engineer in the aviation system led five young people on the road to entrepreneurship to develop video and audio network communication technologies and products. After settling in Yangchuang Incubator, Warburg Pincus grew rapidly and became a public company in less than 7 years.
In 2014, the slogan of "mass entrepreneurship and innovation" spread throughout China, which inspired the company to develop a new strategy. After a brainstorming session, Warburg Pincus' management proposed an "Internal Talent Entrepreneurship Program" to encourage capable and passionate employees to join the dual-creation and apply video and audio network communication technology to more industries. As a result, six entrepreneurial teams were formed to develop six "video+" projects, including video banking, digital operating rooms, Internet medical care, online education, smart pianos, and safe cities.
"In addition to online education became a division, all other projects have become subsidiaries of Warburg Pincus, we invested a total of 60 million yuan, respectively accounted for 75%-80%," Alice Liu told reporters, "listed companies have to announce every month, these The investment is stressful for us." The good news is that after more than a year of development, all five startups have developed products: video banking customer service terminals have been installed in a number of bank branches and other public places, eliminating the pain of long queues for customers; digital operating rooms provide high-definition images for surgical management and teaching, and have been used in Shanghai Changhai Hospital... Among them, the smart piano startup team by the Alice Liu's son, Liu Xiaolu, leads the way. Playing the piano was his childhood dream, but the family couldn't afford a piano at the time, so his mother only bought him an electronic piano. After becoming the president of a listed company, Liu Xiaolu decided to use Internet technologies such as video and audio communication to create an intelligent piano that makes learning the piano faster and more enjoyable. Today, this product has been introduced and is about to be unveiled at the main venue of this year's National Double Creation Week. The reporter saw the intelligent piano keys above a large rectangular screen, the user by clicking on the operation, you can learn to play in "waterfall" and other modes, and can be networked to download the piano teacher's teaching video. It can also play automatically, simulating the pronunciation of more than 130 kinds of musical instruments, making it a home music entertainment terminal.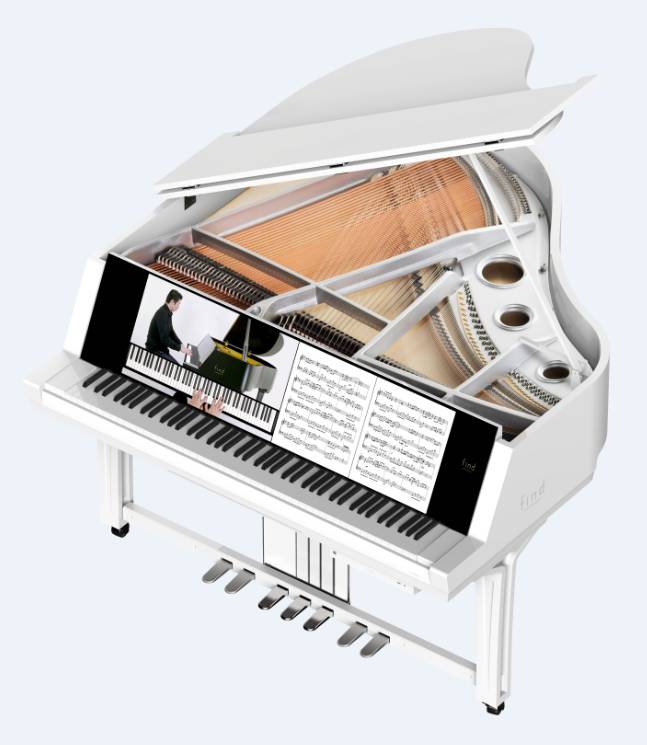 Smart Piano
In July, Hua Ping removed Liu Xiaolu as president and vice chairman of the board, allowing him to devote himself to entrepreneurship. "I'm 75 years old and I wanted to retire as soon as possible, but now that my son has gone to start his own business, I have to keep on top." Alice Liu's words are sweetly frustrated.
Joining forces to unlock technological resources to support dual entrepreneurship
Yangchuang and Warburg Pincus have joined hands again in the "second venture". In the past, they had an incubator partnership, but now, both aspiring to be platform-based enterprises, they are jointly building an industrial micro-cluster. The geographical location makes it more convenient for the two companies to work together - both Eastern Center and Warburg Pincus have settled in Yangpu District Bayview Technology Park and have become "neighbors".
After Warburg Pincus launched the "Internal Talent Entrepreneurship Program", Yan Mingfeng, Vice President of Yangchuang and CEO of Eastern Center, discussed with Andrew Liu and others: Can Warburg Pincus launch an external entrepreneurship program to establish a technology testing and validation platform and a crowdfunding space? According to Yan Mingfeng's vision, the Eastern Center, as a "fourth-party platform," should promote the development of a number of technology innovation enterprises into platform-type enterprises, i.e., by releasing the technical resources of enterprises to implement "open innovation" and with the help of crowdfunding space to gather entrepreneurial resources, thus Formation of industrial micro-clusters.
After this discussion, Warburg Pincus vacated a building, set up a creative space hopingspace, and opened a number of video and audio communication test and verification equipment and cloud platform to the public for other enterprises to use. With the support of the professional platform, the incubatees have developed innovative products such as remote rehabilitation system and palm vein identifier, which are favored by investors.
In June this year, Yangpu Science and Technology Entrepreneurship Center and Huaping Creative Space are both on the list of Shanghai's "Sanhua" (specialization, branding, and internationalization) innovation projects. They are selected as internationalized and specialized innovation spaces, and will be fostered by the Municipal Science and Technology Commission for three years. Looking to the future, both Xie Jihua and Andrew Liu are full of aspirations: "In the next five years, Yangchuang will help Shanghai become a hub for global technology transfer and trading networks, leveraging 10 billion yuan in size of technology and finance capital." "Xiaolu says he wants to make another listed company and revolutionize the music education model with intelligent pianos, I will fully support him."
In the age of technological innovation, these two entrepreneurs will continue to be "entrepreneurial".
(Source: Liberation Daily)