On October 18, Shanghai and the United Nations Development Programme (UNDP) Representative Office in China held a working meeting in Beijing to promote the feasibility study of a global financial technology innovation center. Beate Trankmann, UNDP Representative in China, Wang Dong, UNDP Project Director, Lu Min, Deputy Director of Shanghai Science and Technology Commission, Zhang Jun, Vice Mayor of Shanghai Jing'an District, Zhou Jun, Director of Shanghai Jing'an District Science and Technology Commission, Ren Jia, Chairman of Shanghai Xinwei Technology Development Co., Ltd. and Cao Shen, Vice President of National Technology Transfer East Center participated in the meeting and discussion.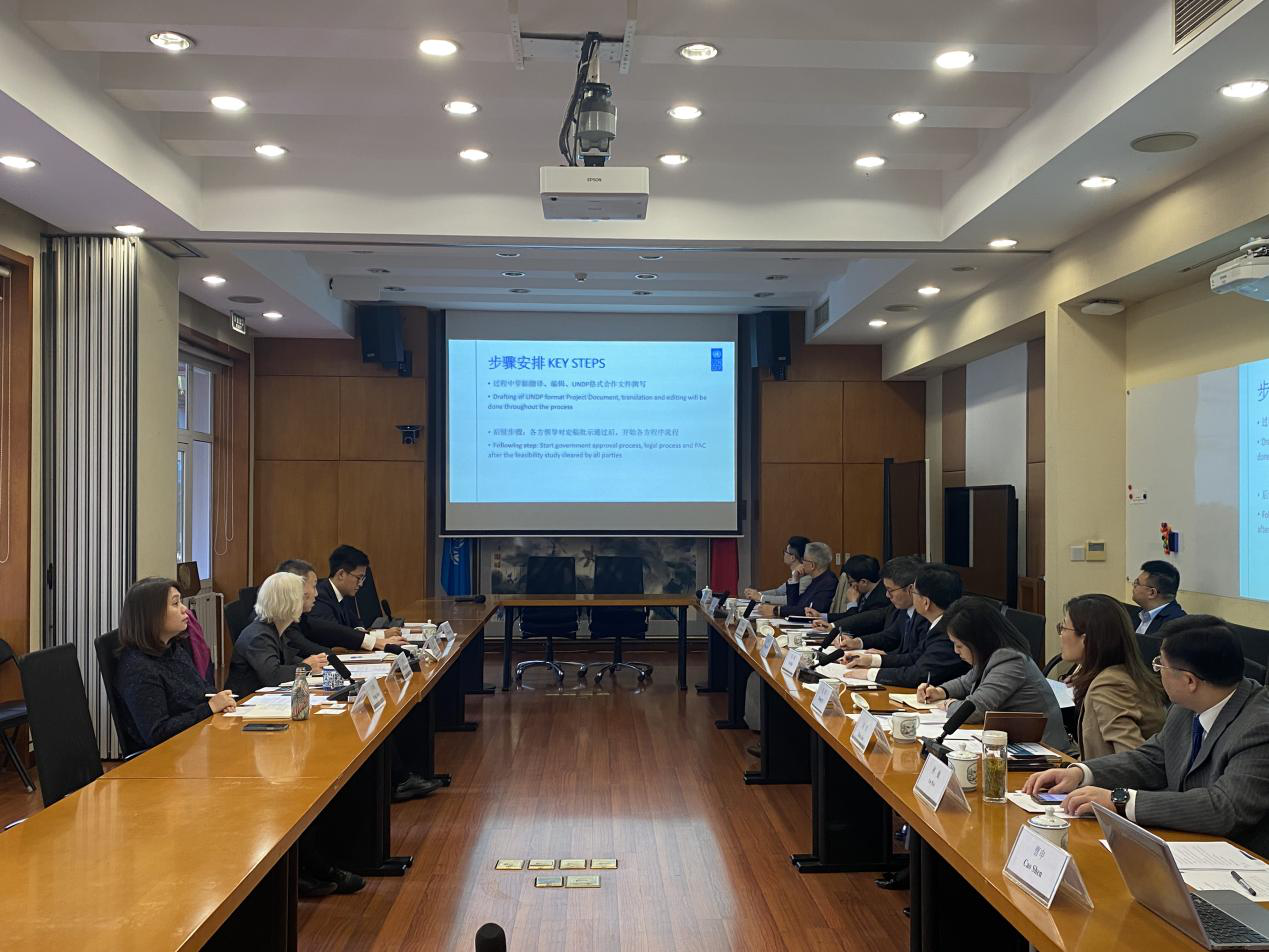 Under the guidance of multiple strategies such as the United Nations 2030 Global Sustainable Development Goals and the 18th National Congress advocating the building of a community of human destiny, the meeting held specific discussions on the preparations for the construction of the UNDP Global Financial Science and Technology Innovation Centre and the next step of the feasibility study. At the meeting, Lu Min, Deputy Director of the Municipal Science and Technology Commission, made a presentation on the progress of the project and its work plan. Representative Bai Yating affirmed the preliminary preparatory work of the project and expressed that the cooperation is of great significance for global sustainable development, hoping that the platform will provide more demonstrations for the international community and other domestic regions with its role in promoting financial technology and sustainable development solutions in the future, and that UNDP will also invest more efforts and resources to support the development of the work related to this cooperation.
According to the instructions of the meeting, the next step of the working group will focus on expert team invitation and consultation, feasibility study report writing and review, and accelerate the feasibility study of the Global Financial Technology Innovation Center.