INNO-MATCH EXPO is an important part of the "Pujiang Innovation Forum" and is the first technology-based exhibition in China with the theme of "Innovation in Demand". The conference will be held in31 May to 2 June 2021Held at Shanghai Exhibition Center, the conference aims to attract global innovation resources and think tanks to gather in Shanghai, showcase Chinese enterprises' innovation needs, and create a place for global innovation needs to be matched with global elites from various industries. China Enterprise News will provide special media support for the whole conference.
01  Background of the event
Science and Technology Achievement Direct (Shanghai Station)Organized by the Torch Center of the Ministry of Science and Technology, Shanghai Science and Technology Commission and Shenzhen Stock Exchange, it aims to promote the precise matching of high-level scientific and technological achievements with high-quality scientific and technological enterprises, improve the regular roadshow system for scientific and technological achievements, form a market-oriented technology transfer and transformation system with the main axis of direct matching of scientific and technological achievements with enterprises and investments, and accelerate the cooperation and landing of scientific and technological achievements.
As the automotive industry moves deeper into the direction of intelligence and sharing, smart mobility services are gradually evolving into a new trend in the automotive industry. New trends and technologies such as intelligent network connection, electrification, shared mobility and autonomous driving are also reshaping the future of transportation. In order to follow the development trend of the industry, this Science and Technology Direct (Shanghai Station) event takesSmart TravelWith the theme of "The theme of the conference", we join hands with universities and science and innovation enterprises at home and abroad to bring exciting project showcases, and invite experts in related fields, leading enterprises, well-known investment institutions, high-quality startups, senior scholars from universities and many other guests to gather at the conference.

It is worth mentioning that the event will also be a special joint effort withShanghai Nuclear Engineering Institute (SNI)Bringing its latest technology and scientific research achievements to the attending audience, we will jointly explore the innovation mode of deep integration between industry, academia and research.
02  Overview of activities
Tuesday, June 1, 2021, 10:00 - 12:00
Shanghai Exhibition Center M3 Venue
Hosted by.   Torch Center of Ministry of Science and Technology

Shanghai Municipal Science and Technology Commission

Shenzhen Stock Exchange (SZSE)

Contractor. National Eastern Tech-Transfer Center

Shanghai International Technology Exchange Market

Cooperating unit.Shanghai Technology Exchange (STX)

Support Unit.Shanghai Minhang District Science and Technology Commission

Shanghai Science and Technology Venture Center

Shanghai Alliance for Technology Transfer Services

Shanghai South Hongqiao Investment and Development Co.
Enrollment channel.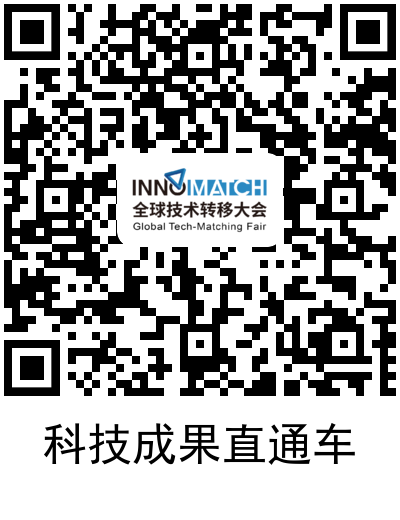 (Register in advance with your ID card. There will be an event signage table at the entrance of the conference~)
04  This time the highlights
The latest scientific achievements of the "big institutes".
1 Automatic control technology for circuit water alkalinization of internal cooling water system
Project Name.Automatic control technology for circuit water alkalinization in intercooled water systems

Industry category.Automation Technology Services for the Energy Industry

Project Description.

Shanghai Nuclear Engineering Research and Design Institute Co., Ltd.'s loop water alkalization automatic control technology mainly adopts self-developed alkalization series resin, and determines the resin combination filling method according to different loop water quality and operating conditions, and automatically and quickly adjusts the loop water to the optimal control range of target pH and conductivity values (conductivity <0.5~0.7μs/cm, pH8.0~8.6), thus ensuring that loop corrosion is minimized. Compared to conventional neutral control, annual corrosion can be reduced by more than 98%. This technology does not require additional technician intervention and mixed bed operation, simplifying the system and operation. The self-developed resin also features high cost performance, excellent chemical stability and long life.

Technical innovation points.
No need to adjust the flow rate during operation.
Loop pH and conductivity control range to optimum values.
Loop corrosion can be reduced by more than 98%.
The resin is cost effective and can more than double the operating life.
Market target customers.
Companies in the energy industry that use closed circulating water system equipment, for example: chemical companies, power plants.
2 Atmospheric dispersion 3D simulation and analysis platform
Project Name.Atmospheric dispersion 3D simulation and analysis platform

Industry category.Simulation software, emergency technical support

Project Description.

The technology uses an optimized computational fluid dynamics model to achieve rapid calculation of three-dimensional numerical simulation of atmospheric dispersion, solving technical problems such as complex terrain and structure settings, analysis of dispersion adaptability in the near area of the plant site, coupling of atmospheric dispersion and radiation dose models, and geographic information systems. The overall calculation process of the software is automated and batch-oriented, which can significantly improve the efficiency of accident consequence evaluation and analysis, and can automatically complete the prediction calculation for accident warning based on meteorological input, and can be quickly deployed and integrated into various emergency decision-making systems.

Technical innovation points.
Wind tunnel alternative: This technology can be applied to the environmental impact assessment process at the site selection stage of nuclear power plants, and under the condition that physical wind tunnels are not available, numerical wind tunnel simulation of the atmospheric dispersion characteristics of the plant site can shorten the working time of the atmospheric dispersion topic of nuclear power plants and reduce the cost of the engineering topic, and be used to guide the general plan design of nuclear power plants and optimize technical solutions.
(a) Integrated calculation: the software establishes an integrated calculation and analysis process and realizes batch calculation of calculation boundary conditions, which significantly reduces the complexity of the analysis of the consequences of airborne radioactive release accidents and allows the software to be extended to the conventional emergency response sector.
Extensible: The calculation results can be directly integrated into various emergency decision support platforms, significantly improving the efficiency and reliability of atmospheric dispersion calculations for emergency platforms.
Market target customers.
Pre-project working group, emergency response organizations at all levels
Special showcase of smart travel technology achievements:
1 extremelybean technology
With the mission of "making cars smarter and owners' lives more enjoyable", Jidou is positioned as a brand owner service operator, based on the automotive front-end market and serving mid- to high-end brands; with software as the carrier and owner operation as the core; providing digital owner service complete solutions for car companies, enhancing brand loyalty and sustainable operation revenue, and helping car companies Digital transformation.

With mature ToB car enterprise service capability and ToC user operation capability, as well as a service ecology covering more than 400 cities nationwide, Jidou has become a Tier1 supplier for more than 10 mid- to high-end car enterprises, including Audi, BMW, Porsche, Volkswagen, Toyota, Nissan and Infiniti, with contracts worth hundreds of millions of dollars and over 20 million vehicles signed, covering the entire range of models and 5-10 years of long-term service. It has won many honors such as "2020 Smart Networked Vehicle Industry Market Share Leader Award" by GaoGong Intelligent Automobile and "2020 China Automotive Technology Partner Top 10" by Euromonitor, with promising future growth.
Shanghai Aosuo Information Technology Co., Ltd. is a domestic in-car AI human-computer interaction solution provider. Its core team mainly comes from the field of human-computer interaction, and consists of elites in the field of artificial intelligence and Telematics who have been in the industry for more than 10 years, and talents from famous universities at home and abroad.

Based on computer vision and deep learning technology, Aosuo focuses on the deep application of voice recognition and face recognition in various subdivision scenarios in the automotive field, with existing self-developed core algorithms for natural voice interaction, 2D and 3D face recognition, and DMS. We are committed to providing acoustic and natural voice interaction technology solutions from end to cloud, realizing multi-AI cloud integration; the industry's first in-car ToF 3D face recognition products, covering automotive 3D FaceID, 2D FaceID for two-wheelers, driver assisted monitoring (DMS) and other application scenarios, creating in-car intelligent products that meet user needs.

At present, Aosuo's customers and partners include SAIC GM, SAIC Passenger Cars, SAIC GM Wuling, SAIC Datsun, Geely Automobile, Ampofo, Yanfeng Visteon, and Dexiawei, and many other top companies in the industry.
Chuhang Technology is a technology company formed by a team of German returnees, dedicated to the research, development and production of advanced assisted driving (ADAS) and autonomous driving systems based on 77/79GHz and high frequency band millimeter wave radar. Its newly launched 77GHz millimeter wave radar represents the cutting-edge R&D level and industrialization process of domestic in-vehicle radar, which is mass produced in many passenger cars and commercial vehicles such as Jiangling, Shengteng, Zhengzhou Haima, FAW Haima, etc. It can realize BSD, FCW, ACC, AEB and other advanced assisted driving functions, and can provide reliable technical support for China's autonomous driving and intelligent networked vehicle-road cooperation development.

After more than two years of rapid development, the company is now headquartered in Jiangbei New District, Nanjing, with an R&D team of nearly 100 people, and has set up subsidiaries in Munich, Germany, Shanghai and Hefei, etc. At the same time, it has built a radar production base in Anqing with an annual production capacity of more than 450,000 units, and established a joint venture with Paulown Automotive to deepen the field of autonomous driving perception, and is also a member of the first batch of accelerators of Tencent WECITY It is also a member of Tencent WECITY first accelerator, Nvidia startup accelerator program, and has become a high-tech enterprise group integrating R&D, production, sales and service.
4 Underground autonomous navigation/operating systems - University of Chile (TBD)
The value of autonomous underground navigation and operation continues to grow, as it allows operators to avoid exposure to hazardous activities, thereby increasing safety and reducing fatalities. The University of Chile has developed a new system for autonomous navigation and operation of vehicles in underground environments, such as tunnels, mining operations, construction, and deep excavations. The system uses LIDAR sensors, internal sensors of the machine to estimate its movement, and visible spectrum cameras for remote operation, in addition to proprietary software. It has technical advantages such as ultra-high definition live view display and low latency; functions such as starting, stopping and sleeping, all of which can be done remotely; and high control accuracy
5 Smart Packaging for Cold Chain Monitoring - Catholic University of Chile (TBD)
The present invention comprises an indicator device for monitoring cold chain failures in frozen and refrigerated products. The invention is based on the use of different concentrations of brine colored and frozen, wherein different melting points at each concentration correspond to a series of different predetermined temperatures, which permits to know whether the cold chain has been lost. In a frozen or chilled product, the hydrophilic substance is irreversibly changed when colored by a specific indicator pigment. The present invention also includes corresponding methods for monitoring the maintenance of the cold chain in the frozen or refrigerated substance. The present invention uses simple and safe product manufacturing while being adaptable to different container types, product weights and temperature ranges.