On February 23rd, Consul General of China in New York Zhang Qiyue and his delegation came to Boston for a visit. On behalf of the Enterprise Park, Chairman Li Jiansheng held a warm welcome ceremony and visited Boston City Hall together with the Consul General to discuss with Mayor Martin Walsh on how to cooperate with Chinese enterprises.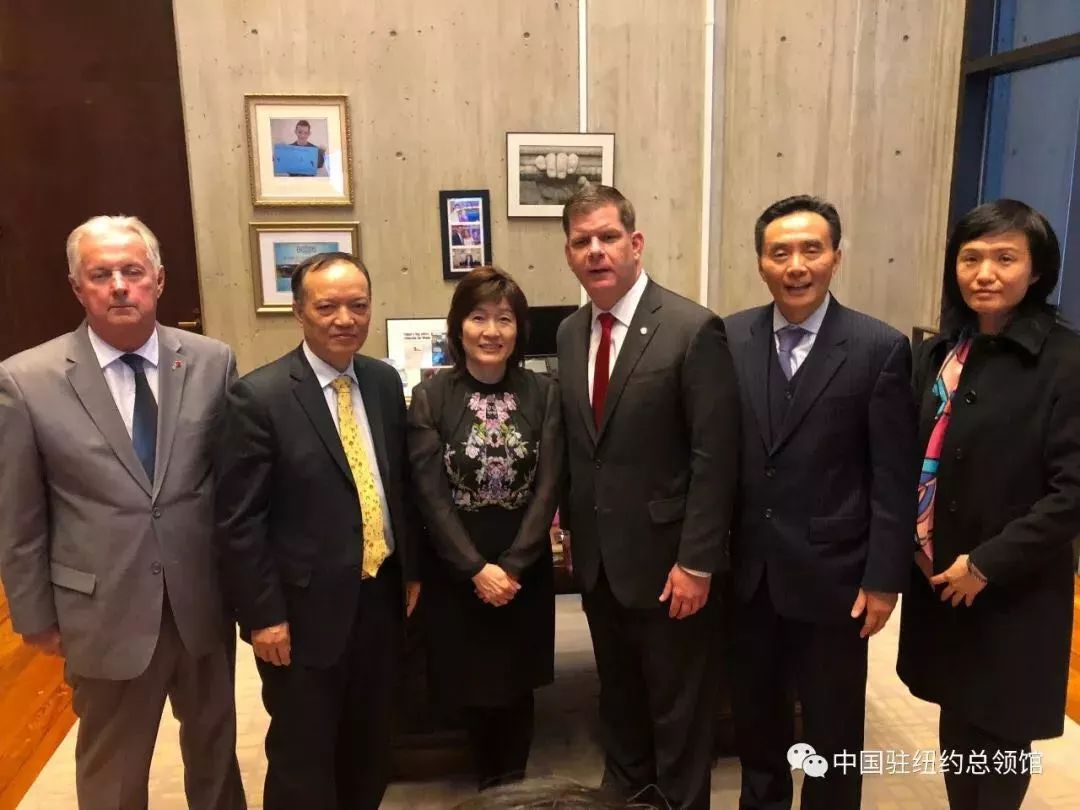 Zhang Qiyue (third from left), Li Jiansheng (second from right) meet with Boston Mayor Walsh (third from right)
This year marks the 40th anniversary of China's reform and opening-up, and China has entered a new era of development that will lead to greater openness and new opportunities for countries around the world, including the United States, said Zhang Qiyue. China and the U.S. have many common interests, and for this reason, both sides should focus on mutually beneficial cooperation. The cooperation between China and Boston is full of potential, and we hope that both sides will work together to make the Shanghai Zhangjiang Boston Enterprise Park a model project for Sino-US innovation cooperation.
Mayor Walsh thanked the Chinese Consulate General in New York for its concern and support for the cooperation between Massachusetts and the Chinese side. He said that Boston and all of Massachusetts welcome Chinese enterprises to invest and settle in Massachusetts, and will work hard to provide a friendly environment for Chinese enterprises to develop. He looked forward to deepening the cooperation with Chinese provinces and cities in the fields of economy and trade, investment, innovation, education and people-to-people exchanges.
Chairman Li said that he will work hard to promote scientific and technological exchanges between Shanghai and Boston, and bring more enterprises to cooperate with local enterprises and universities in terms of technology, talents and other aspects to promote collaborative innovation.
During his stay in Boston, Zhang also met with Congressman Lynch, Massachusetts House Majority Leader Ronald Mariano and several state representatives, and visited Mayor Arthur Vigeant of Marlborough, where Shanghai Zhangjiang Boston Enterprise Park is located. There are many areas in which it is important to maintain continuity in people-to-people contacts, build closer bilateral relations and work together in a positive direction that will not only benefit the peoples of the two countries, but also contribute to world peace and prosperity.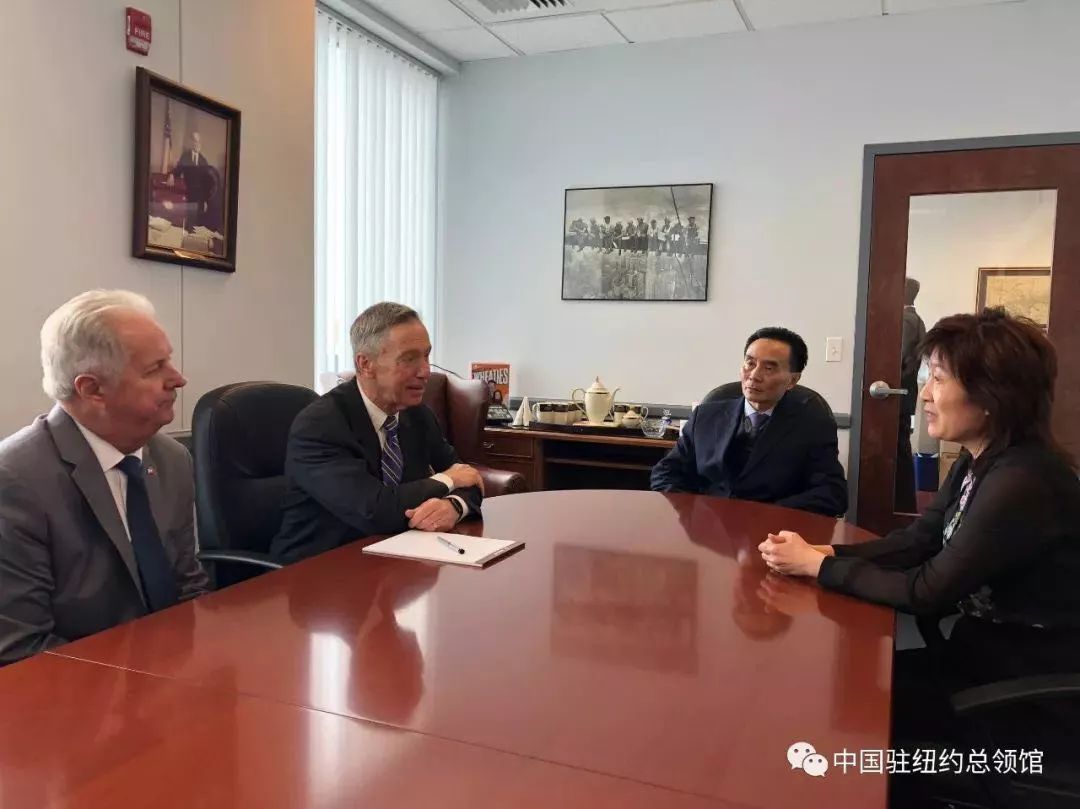 Zhang Qiyue and Li Jiansheng meet with Congressman Lynch (second from left)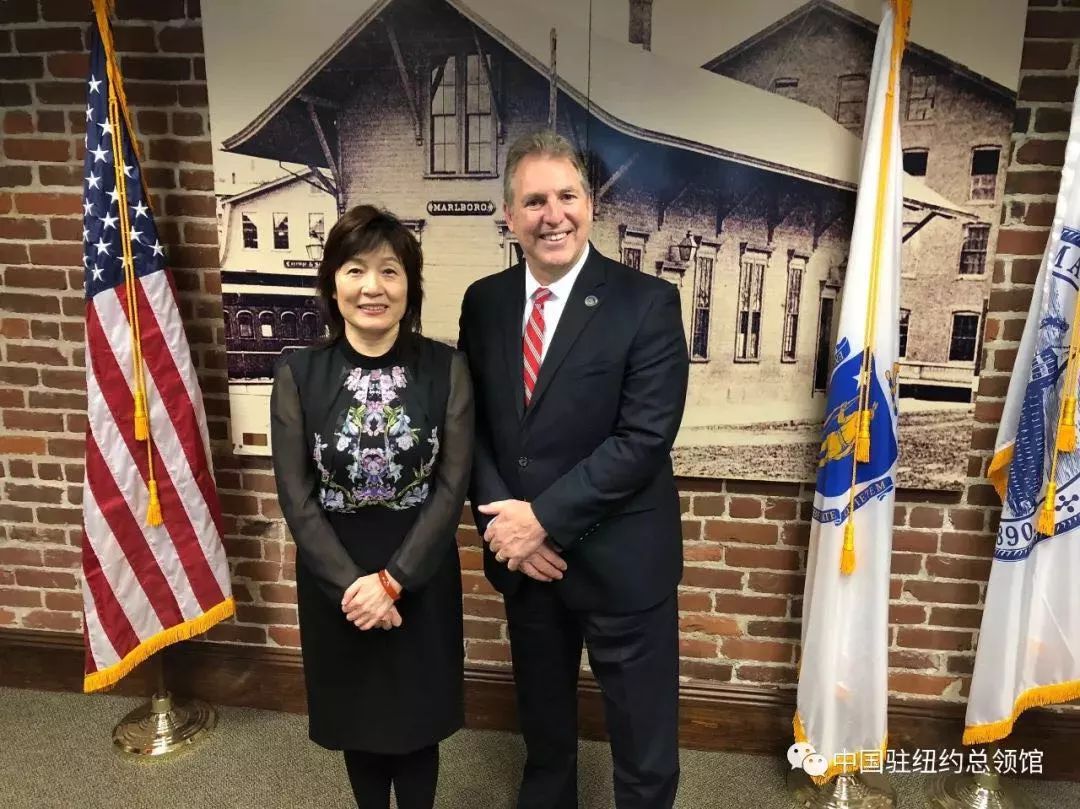 Zhang Qiyue meets with Marlborough Mayor Wigent
About Shanghai Zhangjiang Boston Corporate Park
Shanghai Zhangjiang Boston Enterprise Park is located in Marlborough, Massachusetts, with a 12,000 square meter office building on 110 acres of land. With the strategic cooperation and joint promotion of Shanghai Zhangjiang Hi-Tech Industrial Development Zone Management Committee and the U.S.-China Cooperation and Development Commission, the Park is managed and operated by a Sino-American joint venture company, which is a comprehensive pooling and highly shared base for Sino-American innovation resources. It will be the base where Chinese and American innovation resources, such as human resources, technology, enterprise resources, and capital resources, will dovetail, promoting innovative enterprises in Shanghai and the wider region to carry out extensive and in-depth cooperation in technological innovation, market expansion, and capital operation with the United States, and helping Chinese enterprises to enter the U.S. and even international markets smoothly. It will also promote zero-distance cooperation between U.S. innovation and manufacturing enterprises and Chinese enterprises, opening a green channel for U.S. enterprises and technologies to enter the Chinese market.
(Photo credit: Consulate General of China in New York)